It's never too late to have a 'mind like water'.
Doesn't it suck when there's a ton of things to do, and never enough time to do it?
David Allen has spent 3 decades helping leaders take charge of their calendars, inboxes and lives. He loves nothing more than to sit with an overwhelmed executive, help them capture everything that's been causing them mental overload and undue anxiety, and teach them his 5-step methodology to get things done and get a better handle on the complexities of an ever-changing workplace and world.
Sounds like my kind of guy, and my kind of time management system.
And yet, despite knowing that I will adopt and love his GTD system, I found myself questioning some of the assumptions and statements in his book. In my years of working with people of all backgrounds, creative inclinations and project management abilities, there are important exceptions to his rules. I talk about them in this episode – they're important landmines to navigate as you consider adopting GTD for yourself and others.
That said, he does offer one way to develop a 'mind like water', one that can stay present and focused when it counts.
Podcast: Play in new window | Download
If you have favorite books or authors you'd like to hear about on the show, especially if you've been meaning to read that certain book and just haven't gotten around to it, then let me know right here.

Get peaceful now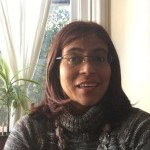 Join our 'Make Peace With Time' program and get a more holistic handle on your time.
Till next time, remember to live well and lead large.
Be Smart AND Soulful
Enjoyed this episode? Get free show updates and a 6-part email course for global leaders.