I have the best fans ever.
Here's what some listeners have to say: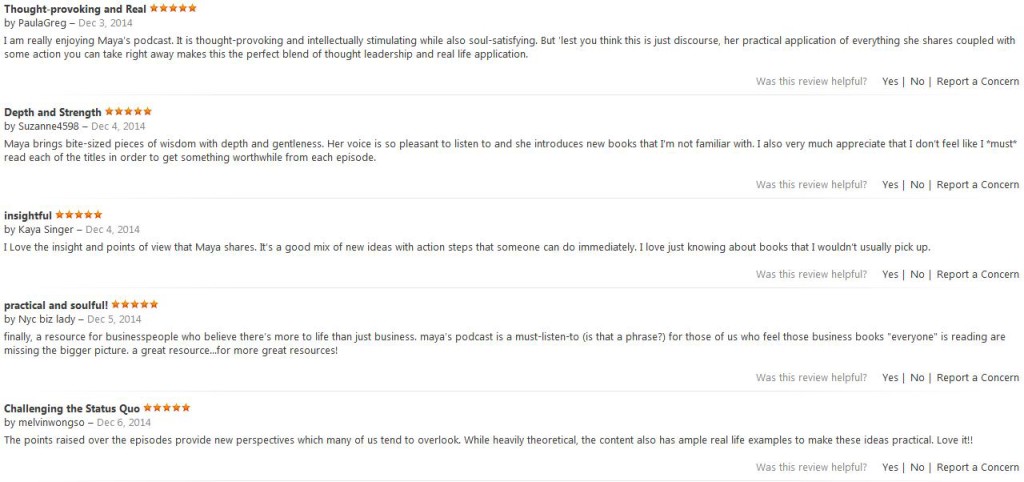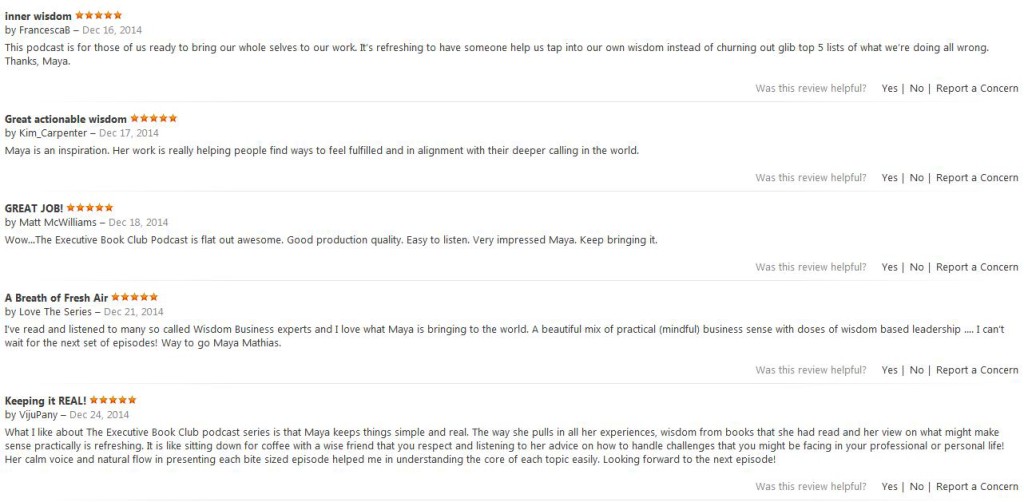 Here's how you can weigh in with your 5-stars' worth too…
I'd LOVE to see your 5-star iTunes review of my podcast.  Each 5-star review improves my ranking and gets this content in front of more people who can benefit from it.  Help me help them!
Just follow the instructions below and you're good to go.
How to submit a podcast review:
1. Subscribe to the podcast and rate it (5-stars please 🙂 )


2. Leave a written review about the podcast on iTunes.
Just in case this is your first time subscribing to, rating or reviewing a podcast, here's a video to help you.

Thanks for being a listener!  Truly, I couldn't do this without you.
Warm hugs,
Maya